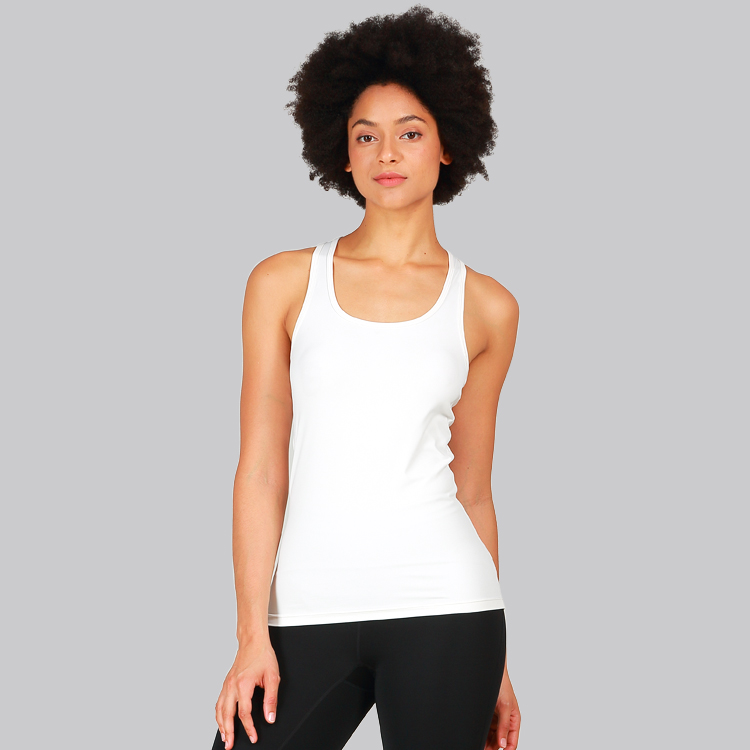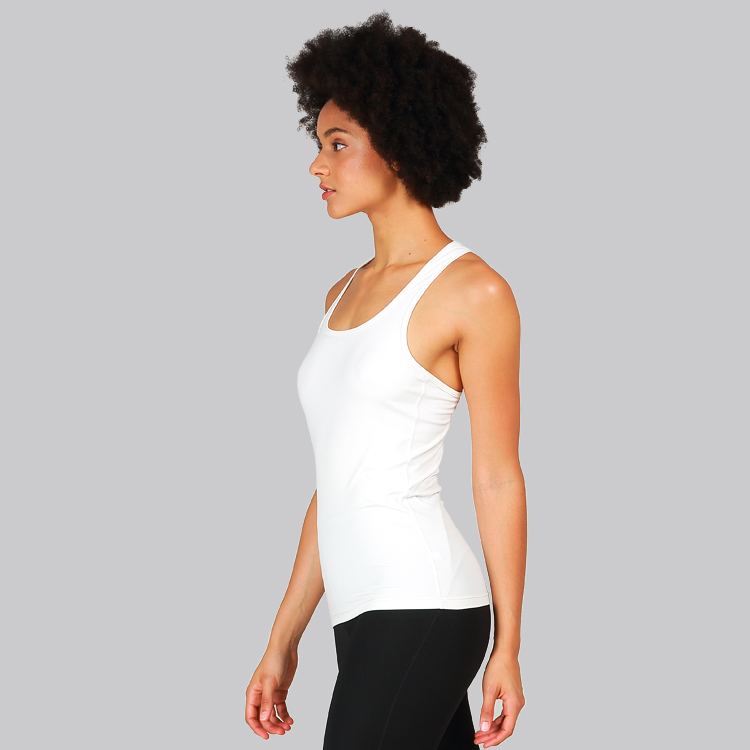 A comfortable and fashionable fitness vest that you can wear for yoga, running, aerobics, cross training and any other exercise. It features a racer's back design to help eliminate any scratches and keep you cool during your workout.
Product introduction:
This is a vest very suitable for yoga and other sports. Made of high-quality cotton material, it is comfortable to wear and helps regulate body temperature. With this yoga T-shirt, you can practice yoga better at home or in the gym. Looking for a fitness vest Yoga T-shirt for women? We have what you need. Its comfortable, elastic and soft fabric keeps you dry during exercise. It also has thumb holes at the cuffs to prevent sweat from flowing down from the hands. Give it a try and you'll like the change it brings! Women's fitness vest Yoga T-shirt is made of soft and durable fabric, which can maintain shape and color through wearing and washing. This activity T-shirt features a spoon collar and contrast trim at the round neck, back hem and arm opening, which is perfect for your daily practice. Our workout vest Yoga T-shirt is ideal for everyday wear or going to the gym. Made of soft and breathable fabric, it provides comfort and fashion when you are in the area. Our vests are made of 100% cotton to help keep you cool and dry. The fit is loose enough to move freely while maintaining a feminine appearance. This vest is perfect for yoga, running, gym, etc. The exercise T-shirt is made of light and soft fabric to make you feel comfortable and relaxed. The pattern on the T-shirt gives people a sense of fashion and European style. This T-shirt is made of 60% cotton and 40% polyester, which can effectively absorb sweat and keep you dry during exercise. Women's fitness vest is made of high-quality materials, which is durable and comfortable to wear. The overall design of this yoga T-shirt makes it an aspect of fashion and elegance. You can wear it for leisure exercise and fitness activities, such as gym exercise, home training, going to parties or other occasions.
Product design:
This training vest is specially designed for yoga, Pilates, Bari, etc. Soft fabric keeps you comfortable during exercise. In addition, it helps to suck sweat away from your body and keep you cool. This vest is perfect for gym, studio or everyday wear. Our fitness vest is specially designed for your yoga practice. With vibrant neon patterns and a fit, this versatile top is a must-have for any serious yogi. The Yoga T-shirt is made of light, soft material for all day comfort. A fit allows you to move freely without being too tight. With feminine tailoring, regular fit and fashionable design, this fitness vest is perfect for any woman's wardrobe. This is a vest designed to improve performance and comfort. Made of soft, breathable fabric, it stretches but doesn't cling to your body, and has enough support to keep you comfortable during high-energy exercise. It uses moisture absorption and perspiration technology to keep moisture away from the skin and prevent abrasion and rash, so it can keep cool and dry even during strenuous exercise. This women's sports vest keeps you cool and stylish. Made of 100% cotton, it features a fitness style design and moisture wicking technology to keep you dry during all activities. Breathable fabric is easy to take care of and designed for everyday wear, so you can focus on your fitness goals at hand.