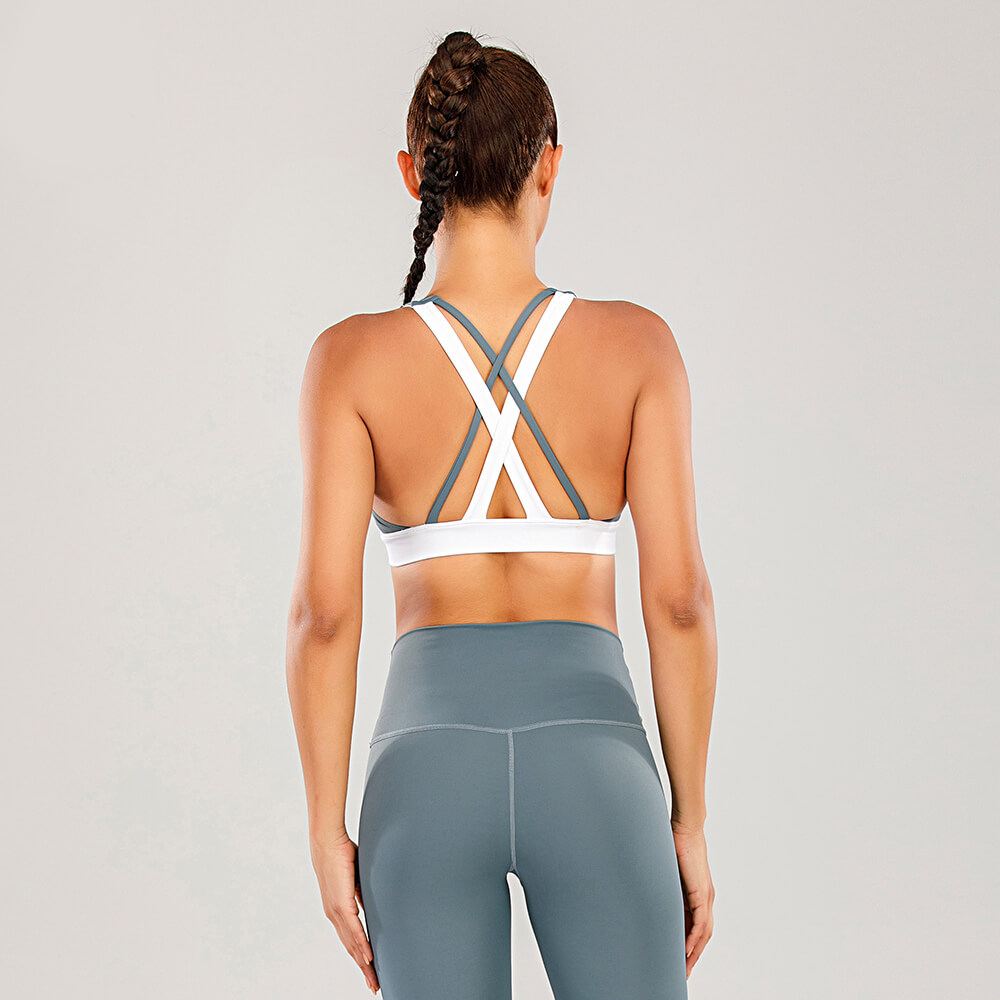 Sportswear women's fitness yoga is professional clothing, which can provide the best sports fitness and underwear.
Product introduction:
This high-quality sportswear Yoga bra provides all day support and is designed to hold you firmly in place. This spandex bra is made of Lycra spandex to increase comfort, provide custom stickers and maintain its shape. Looking for a sports bra that makes you feel confident and comfortable without being covered? This Yoga Top suits you. Bright prints, soft materials and pleasing styles make this bra the ideal first layer under a vest or T-shirt for running in late summer. Or mix it with your favorite high-strength tights for intense exercise. Moisture wicking fabric helps prevent sweat from soiling your clothes and keeps you cool in the heat. Sportswear women's fitness yoga sports underwear allows you to do yoga at home or out. Underwear is very elastic and comfortable. Women's fitness yoga clothes sports bra is very suitable for your sportswear series. This lovely sports bra has a variety of colors to choose from and adopts a fit elastic design to keep the chest and abdomen well. It is made of polyester, sportswear or spandex, which is softer and more breathable than other sportswear fabrics. It can be used as the basic layer of outdoor sports or as medium-sized yoga and fitness clothes. Bra not only has good elasticity and deformation resistance, but also feels smooth.
Mission Runway:
Sportswear women's fitness yoga clothes sports bra is designed with brushed fabric to bring amazing comfort and no irritation to the skin. It is most suitable for exercise in hot weather, because it can absorb excess water and make you feel uncomfortable. This sports bra is equipped with double thick shoulder straps for more comfort and freedom of movement. The full cup cover is separated from the elastic band to reduce scratches and increase durability. This sportswear women's sports bra is made of fabric that absorbs excess sweat and moisture while keeping you relaxed. With its solid color, this bra can match any of your sportswear or casual wear. This sports bra is perfect for any woman who wants to get more from exercise. Whether you're running, yoga class or climbing the mountain, its breathable, sweat wicking fabric and comfortable fit can support you every step. Sportswear women's fitness yoga sports underwear is an ideal blue style for Yoga lovers. It has a complete size selection and is the right choice for your exercise. Sportswear women's fitness yoga clothes sports bra is an excellent exercise equipment for women during exercise. It is made of high-quality materials, soft and comfortable. The product is well designed to ensure maximum comfort during exercise. This will provide the ideal fit and range of motion. Our sportswear women's fitness yoga clothes sports bra is perfect for all levels of activities, whether you're on your way to class or just walking around. Elegant and breathable, the wide shoulder strap design will not plunge into your shoulders, and the super soft fabric feels great no matter your body shape.
Sportswear women's fitness yoga clothes sports bra has the performance suitable for the most intense exercise. This bra is made of smooth, lightweight fabric with moisture wicking properties - perfect for hot yoga classes.